Arkansas Razorbacks vs. Missouri Tigers Football Game
Nov. 29, 2019 1:30 p.m.

War Memorial Stadium will be the site for the 2019 Battle Line Rivalry football game between the University of Arkansas Razorbacks and the University of Missouri Tigers.
The game kicks off at 1:30 p.m. Gates will open at 11 a.m. to allow time for security screening. All fans will walk through a metal detector or/and be wanded.
The 2019 matchup will be the sixth annual Battle Line Rivalry and the first to be played at historic War Memorial Stadium. The rivalry has been played the Friday after Thanksgiving each year since 2014. This will be the first time Arkansas and Mizzou have squared off in Little Rock since 1963. This is the last regular-season football game of the 2019 Season.
For information on Tailgating, Little Rock's best party of the year, please visit our Tailgating page.
Season tickets and game tickets are now on sale through the Razorback Ticket Center at ArkansasRazorbacks.com. South End Zone tickets are available for $44 each at the War Memorial Stadium Box Office, Mon.-Fri. from 9 a.m. - 4 p.m.
Razorback Game Day Policies
Please review the below graphic for our football game day policies and procedures. This includes prohibited items, permitted items, and our clear bag policy.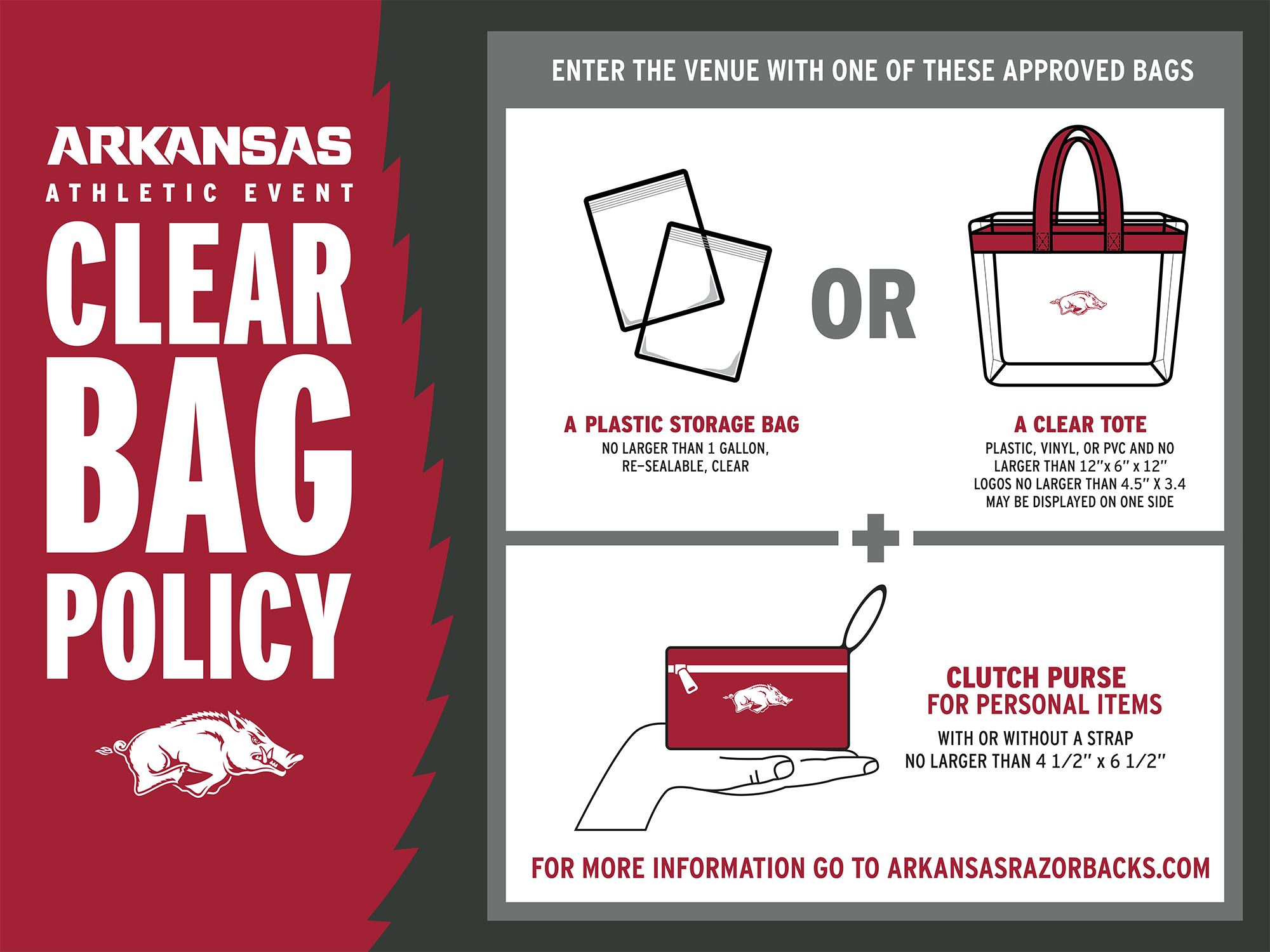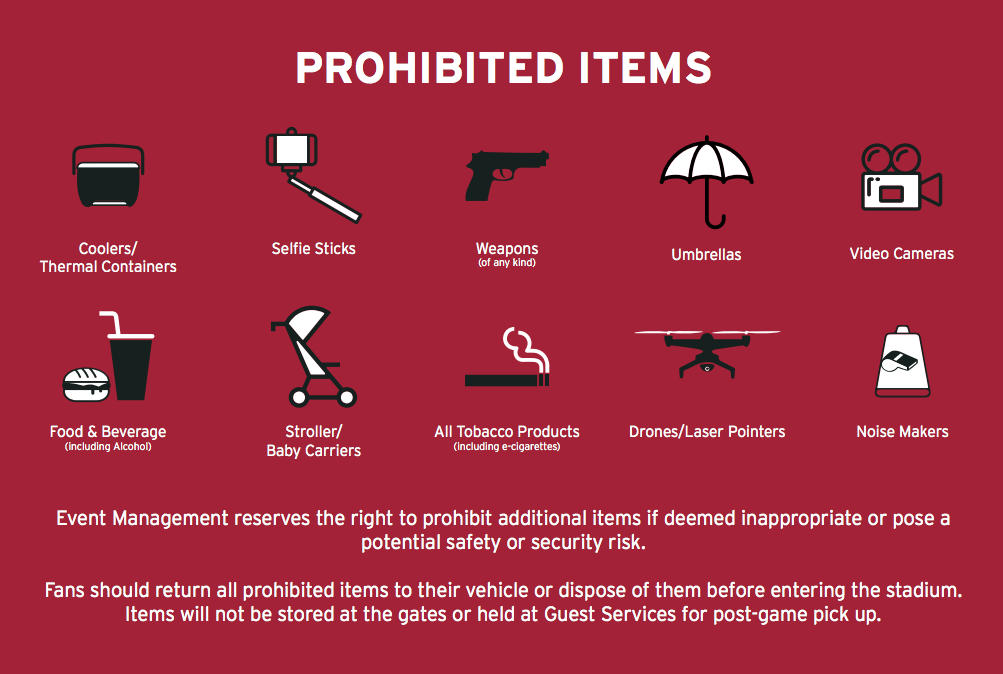 NOT Permitted: Weapons (including without limitation, knives, clubs, firearms, explosives), umbrellas, beach balls, strollers, baby seats, chairs, back packs, coolers, banners, food or beverages, illegal drugs, artificial noisemakers, video cameras, heaters, laser devices, flags, and unapproved bags.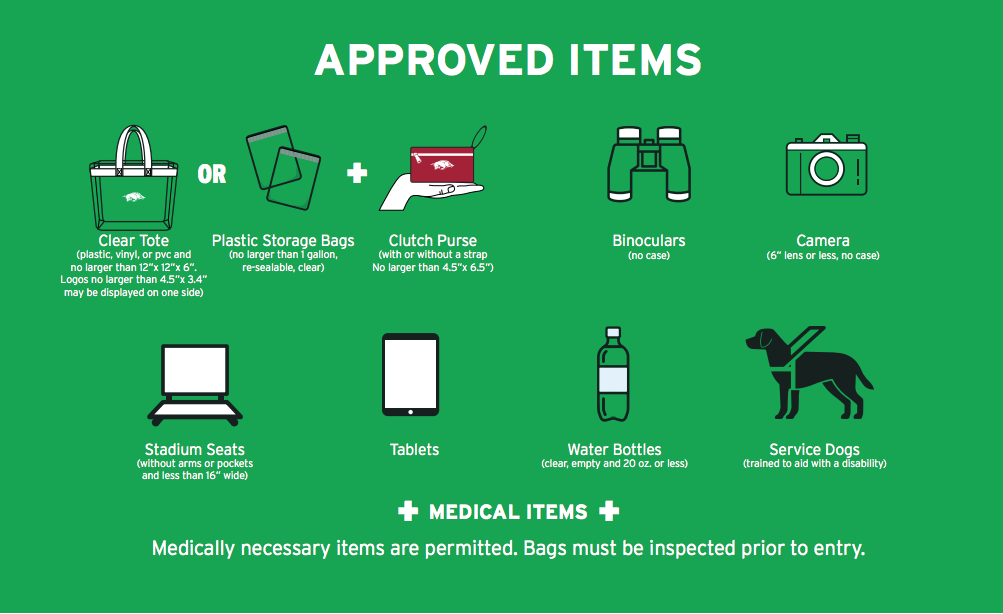 For more information on Game Day Policies, please visit ArkansasRazorbacks.com.